Facilitating the management of pruritus
Welcome to prurimeter.com, the online platform for specific management of pruritus based on the German S2k guideline and the implementation tool PRURImeter.
What you will find here:
NEW: Information on PRURImeter released 7/2018
NEW: Expert pocket guideline on Pruritus, issued 7/2018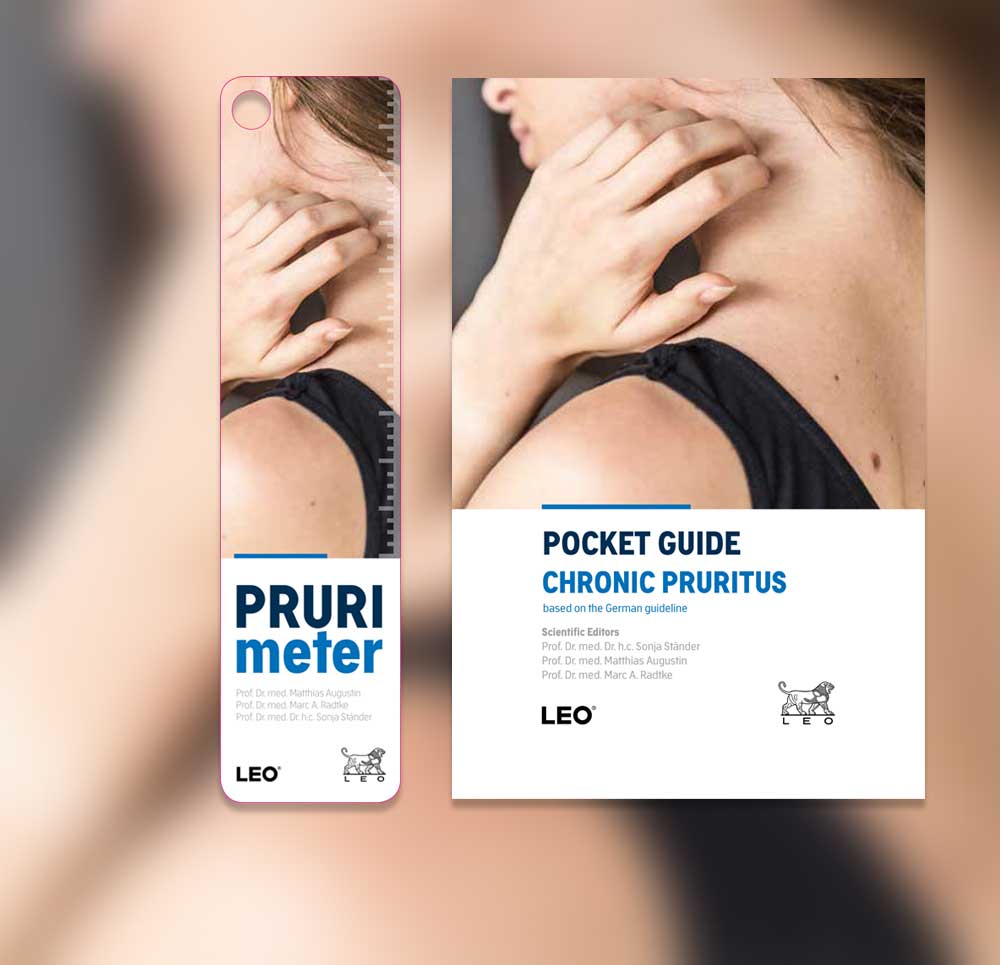 Download the PRURImeter, a unique management tool for evaluating pruritus in practice, standardizing diagnostics and choosing treatment based on the S2k guideline.
You may also request a prurimeter by contacting us.
If you want to order a copy of the PRURimeter (German language version only), you can do so by filling out this order form:
Download the Pocket Guide, the most comprehensive summary of the German S2k guideline for pruritus.
"Our mission is better health care for patients with skin diseases."

Prof. Dr. med. Matthias Augustin
Director Institute for Health Services Research in Dermatology and Nursing (IVDP)

Prof. Dr. med. Sonja Ständer
Head of the Interdisciplinary Center for Chronic Pruritus (KCP)